What Discount Codes for Figma Config 2023 are available?
Figma Config, the much-anticipated annual event hosted by Figma itself, brings together creatives from across the globe for engaging talks, workshops, and networking events. This year the conference is going to be in San Francisco, where Figma also has its HQ. If you're interested in attending but want to make the experience more budget-friendly this blog post is exactly for you?
We will keep this blog post up to date with what Coupon codes are currently available to bring the price of your ticket a bit down. Especially for freelancers, early stage startups and people just getting started this might be really useful.
---
Coupon Code: CONFIG23_FIFTY
Discount: 50% off
Validity: Unknown
---
Discount codes can make attending Figma Config a more affordable experience, since the ticket prices are $499 USD per head its definitely worth looking out for discount codes or vouchers. So, stay alert for these codes, and secure your opportunity to immerse in this hub of design insights and networking. Happy designing!
Using Figma Config Discount Codes
Once you've secured a discount code, here's how to use it: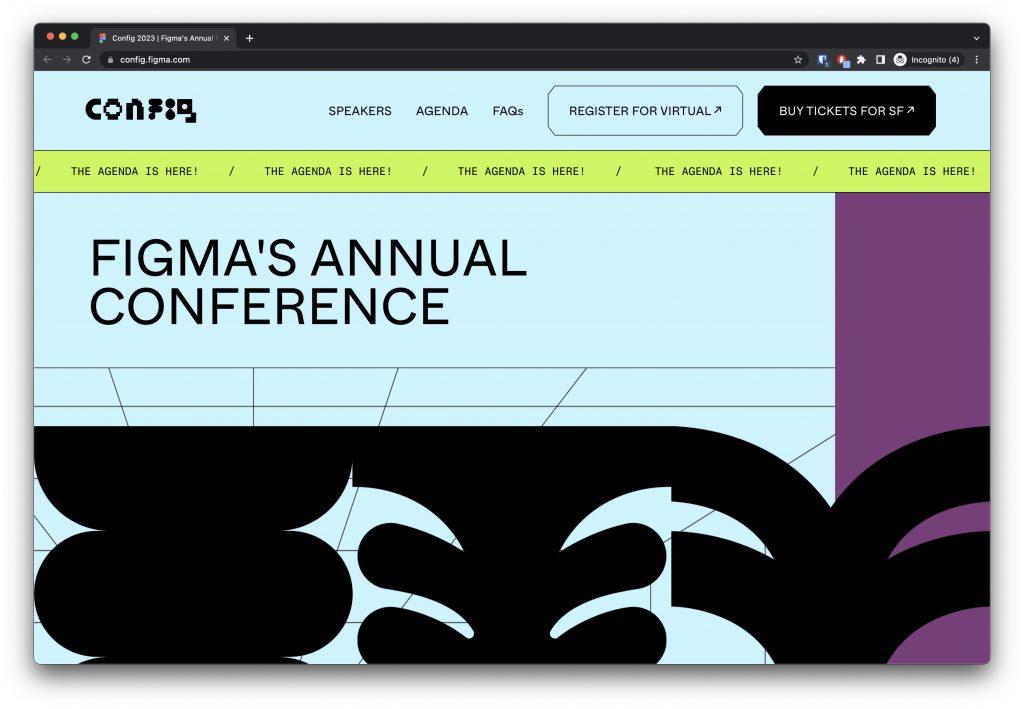 Visit the Figma Config ticket purchase page: https://register.config.figma.com/0g94ve?RefId=InPersonReg
You'll have to fill out a bunch of details about you and your company (annoying I know)
Proceed to checkout.
In the 'Enter Discount Code' field, type or paste your code and click 'Apply'.
The discount should now be applied to your total, and you can complete your purchase.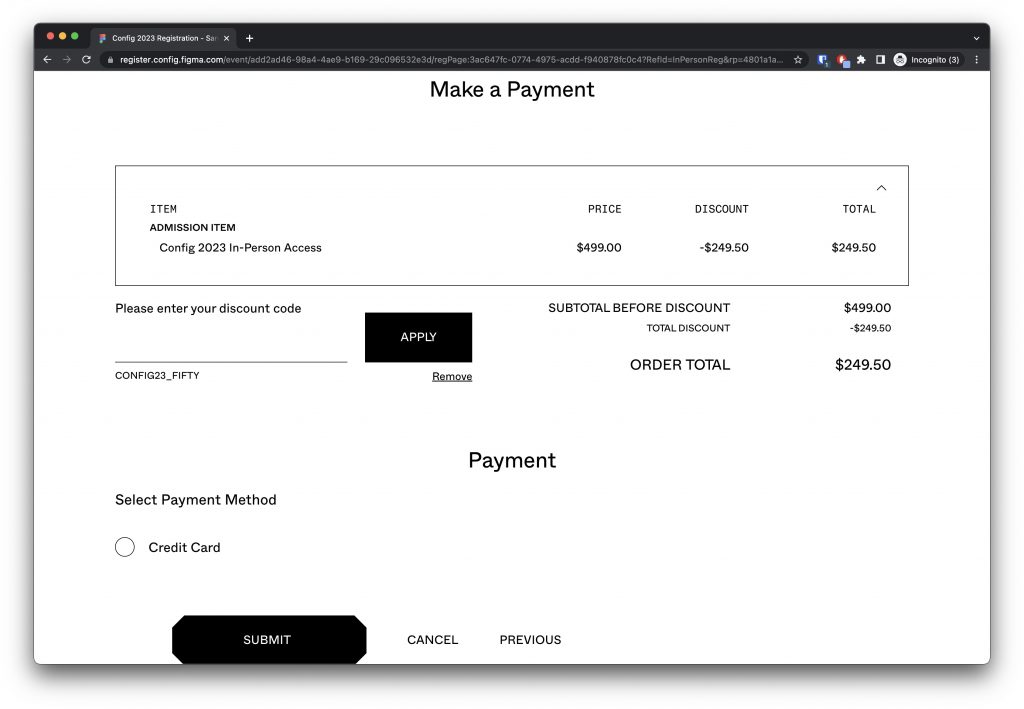 Remember to check the specific terms and conditions of each discount code before applying them.
General tips on how to Find Figma Config Discount Codes
Figma Newsletters: After subscribing to Figma's newsletters, you'll be among the first to hear about promotions or discount offers for the conference. Be sure to check your inbox regularly to not miss any opportunities.
Figma's Social Media: Figma often shares discount codes or hosts competitions where you can win discounted or free tickets on platforms like Twitter, LinkedIn, and Instagram. Stay updated by following Figma's official accounts.
Partners and Affiliates: Figma collaborates with partner companies and affiliates who might offer discount codes as part of their promotions. Following design schools, online learning platforms, design blogs, and tech companies might give you access to these codes.
Figma Community Events: Figma frequently hosts community events and challenges that offer discount codes to participants. Engaging actively with Figma's community and participating in these initiatives could increase your chances of getting a discount.
Wanna meet?
Do you want to connect with us? We'll be attending Figma Config 2023 in San Francisco. Just pop us a message in the support chat and we can arrange a coffee or a beer between the talks.