We all have our preferred UI / UX tools to work with and each tool comes it's own set of features. The recent shift towards Sketch over any other UI/UX tool wasn't unnoticed by Adobe, which brought us Adobe XD.
Adobe XD is a great solution especially for Windows users, which can't use Sketch due to their to MacOS.
Currently you can't import Adobe XD files into Sketch or any other interface design tool (for example Figma). This is an issue if you want to continue working on a XD file and you're used to working with Sketch.
The only solution currently available is to use a converter and then diretly open the file in Sketch.
Use an XD to Sketch converter
We at Magicul offer an Adobe XD to Sketch converter which will allow you to import any XD file into Sketch.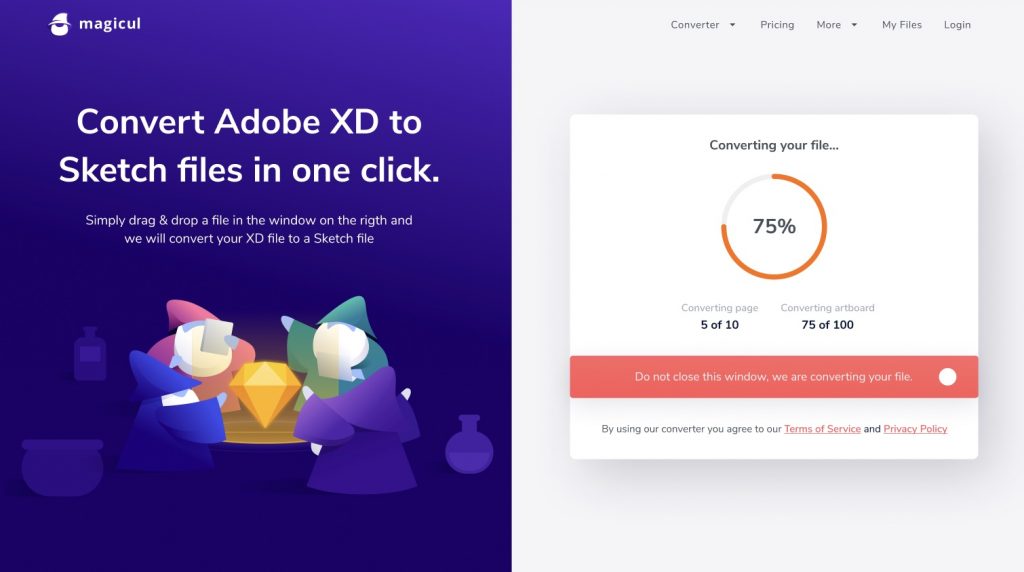 The conversion process is rather simple. You simply upload your XD file and we will run the file through our converter and provide you with a download link of the Sketch file.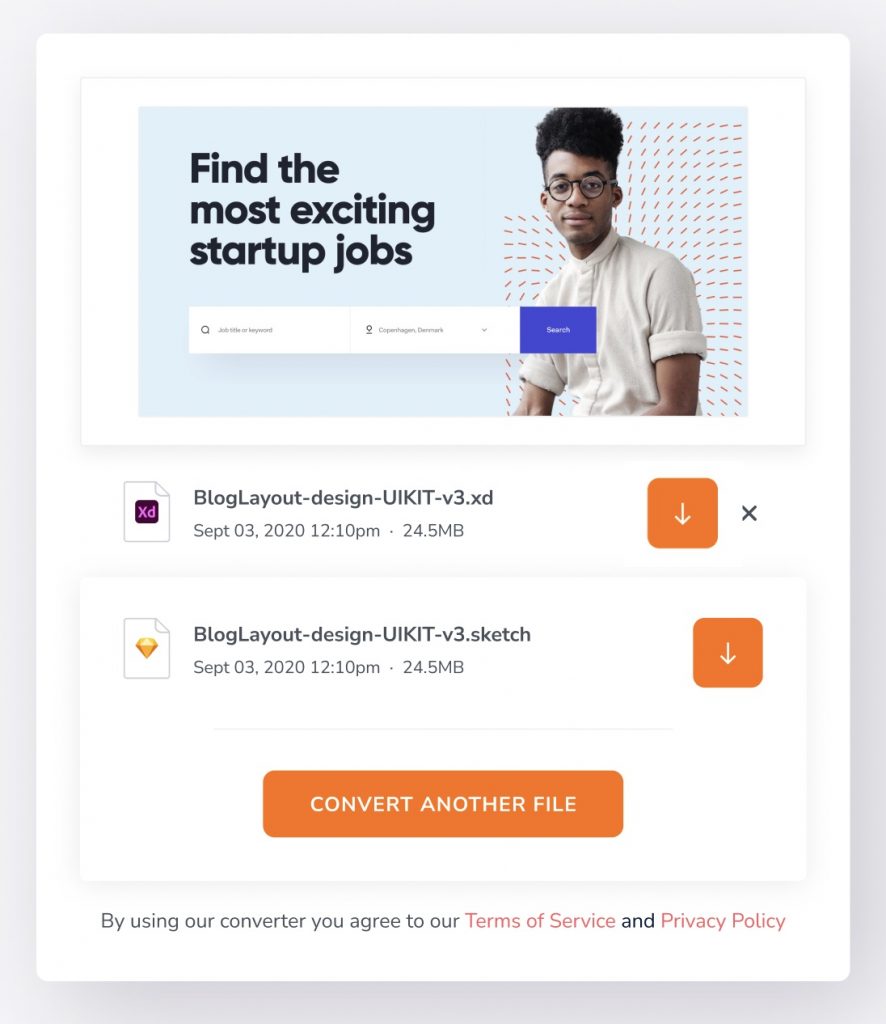 Use Sketch files in Figma
The big benefit of Sketch files is that they are more widely supported by other softwares as well.
Figma supports the import of Sketch files, but not Adobe XD files.
Once you've converted the XD file to Sketch using our converter you can not just work with the file in Sketch but also many other design tools like Figma, UXPin and many more.